Gun Store Sales Channel Aggregator
Plinkr is the only app to bring together the gun store channel partner ecosystem. View all the gun stores sales partners in one place. If you have a Weapon Depot, Gunbroker, Armslist, Gun.Deals or Gallery of Guns they are all represented and easily accessible in Plinkr

Increase Engagement With Social Media
View All Social Media Channels within Plinkr. View Youtube videos inline with native integration. View Twitter, Facebook, Instagram posts. Of course the Gun Store web site with meta image automatically included for personalization.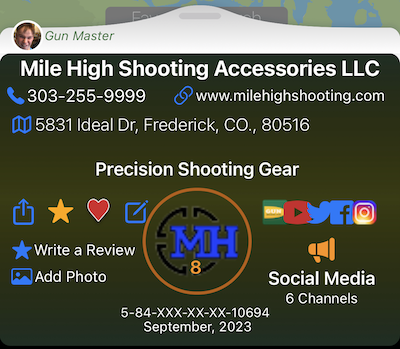 Gunbroker Integration
View all Gunbroker Items for sale by your favorite Gun Store with Plinkr. Start a conversation about your favorite product.
Plinkr Gunbroker Demo Video

View All Weapon Depot Items sold by your favorite Gun Store with Plinkr!
Preferred Gun Store
Get all the new items and insights instantly from your locas preferred gun store. Whenever a preferred gun store updates their channels they can send out a notification giving you an exclusive heads-up.
Favorite Gun Stores
Keep track of all your favorite Gun Stores watch for updates and deals.
Gun Stores Near You
When traveling find all Gun stores in your area or find new ones you didn't know about.
Find any Range
Practically every range is listed. There is something near you where you can practice and refine your skills.
Be Social!
View Social Media Channels like Youtube, Facebook, Twitter and more. Leave a Review extolling your great customer service experience. Share Photos of your local Gun Store.
FFL Chat
Native chat is built right in. Instantly chat with your local Gun Store regarding their great products and services. Arrange and get updates about a recent purchase.
Plinkr Posts
Gun Stores publish custom content advertising special deals, events, anouncements including a direct link to more details.
Rich Notifications
Whenever there is a new Plinkr Post a rich notification is dispatched to inform enthusiasts of any new developments. These are only received by members that have favorited or marked as preferred a gun store.